2022 Romanso Spring Festival Holiday Notice
Chinese New Year is coming, our factory will be closed from Jan. 16th to Jan. 29th for CNY holiday, we will back to work on Jan. 30th. We appreciate your support and trust to Romanso all the time, we would like to send our best wishes to you: may your New Year be filled with special moment, warmth, peace and happiness, the joy of covered ones near. Hope we can have a prosperous 2022 together. Happy New Year to you all.
—— From Romanso Team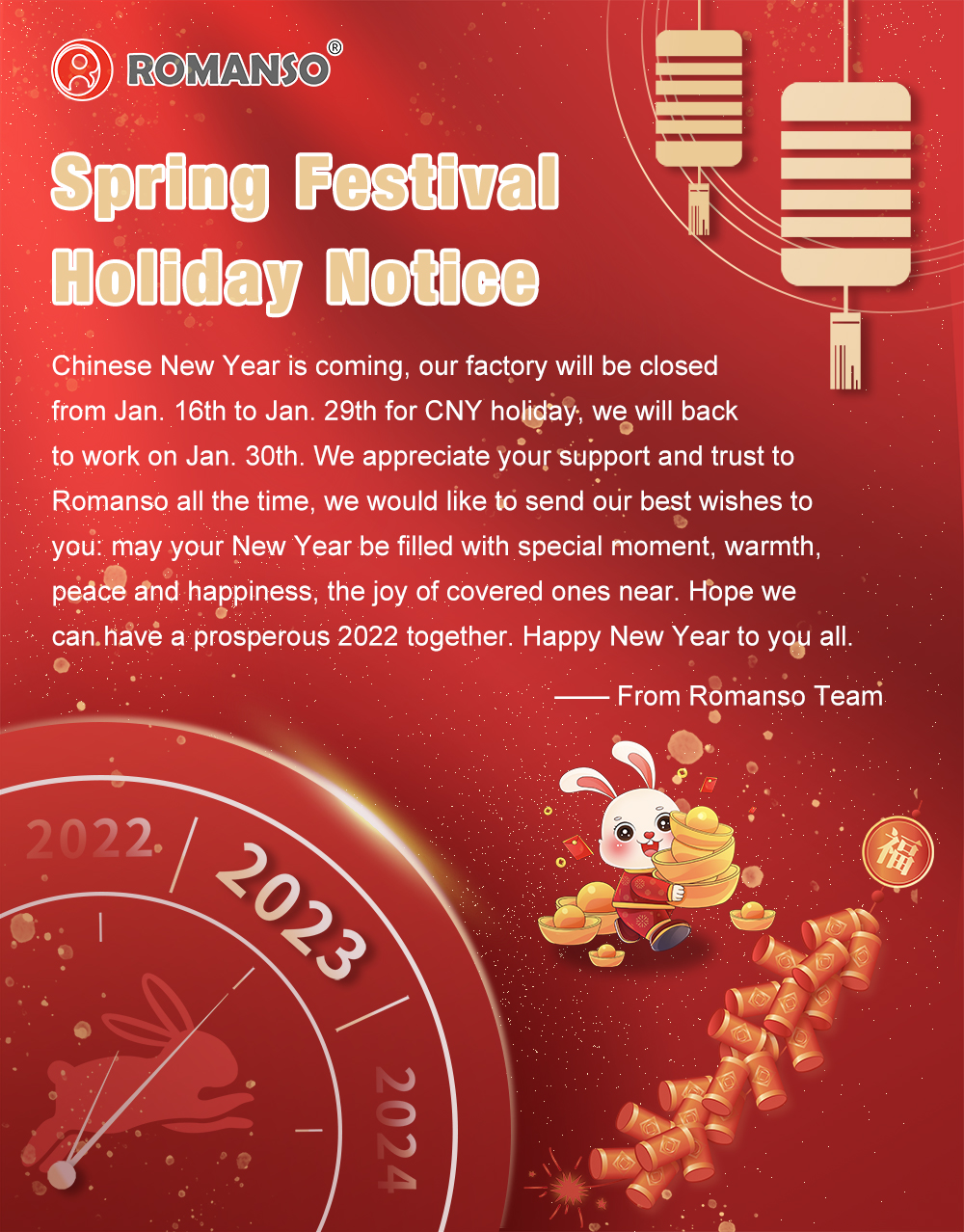 During this period, our sales will still reply to your emails and receive orders. When our factory resumes work, these orders will be produced one by one. Thank you for your continued support and trust. We will keep working hard, innovating, and providing customers with more and better products and services.
For more, want to cooperate or have a project at hand, please feel free to contact us at romanso@romanso.com.