Good lighting is key to making people feel comfortable in parking lots. Dark cornersand large, dark spaces often make people feel nervous or insecure. On the other hand, the well-lit parking lot creates a safe, clean and inviting area.
How to create a light-filled parking lot? Not every outdoor light fixture is designed to meet the unique needs of parking lots. They need to be powerful enough to fill large spaces, long enough to avoid maintenance hassles, and energy efficient enough to keep electricity costs low. Other environmental factors, such as dark sky compliance, are also important for outdoor lighting.
So Romanso LED shoebox area lighting fixtures are the perfect solution for large outdoor lighting. It not only has advanced optical design, but also improves the utilization and uniformity of light. The unit is an ideal alternative to HID/ metal halides and can reduce wattage by up to 75%. Over 140 LPW, reduces energy and maintenance costs while improving the appearance of any outdoor environment.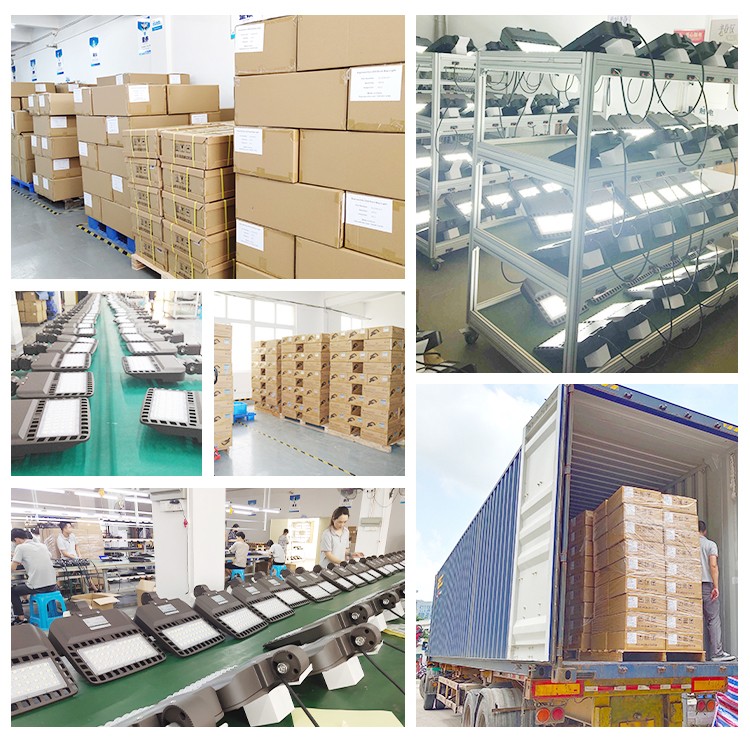 Below, let's take a closer look at the details of this outdoor area lamp,the RMS-L2117 series shoebox light.
Features:
• Light Efficiency: 140lm/W;
• Optics of Type III and Type IV available on request;
• High-transmittance and anti-UV Polycarbonate lens;
• Excellent thermal management design;
• Die-casting aluminum with polyester powder coat finish;
• IP66/IK08 rating for outdoor usage;
• Easy installation and low maintenance;
• Energy savings, no UV and IR radiations, emits low heat;
• Optional light-controlled and microwave induction function
• ETL/cETL/FCC/CE/RoHS approval;
• 5 years warranty
Beam Angle
Type III
The Type III distribution is meant for roadway lighting, general parking areas and other areas where a larger area of lighting is required. Type III lighting needs to be placed to the side of the area, allowing the light to project outward and fill the area. This produces a filling light flow.
Type IV
The Type IV distribution produces a semicircular light meant for mounting on the sides of buildings and walls. It's best for illuminating the perimeter of parking areas and businesses.
Application
LED Shoebox light is perfect fixture for medium height parking lot poles and new construction applications in industrial, warehouse, manufacturing, commercial, office, residential, and hospitality facilities.
LED Shoebox Light
Our shoebox lights are made of durable die-cast aluminum. It fastens the lamp to a horizontal arm or vertical tenon. Alternatively, mount it directly on the wall.
Pole Adapter
Choose from a round or square pole mount adapter.
Please feel free to contact us for more information on ongoing outdoor area lighting projects that require street lighting. We provide professional lighting solutions and perfect sales services.
If you want to know more, please feel free to contact us at romanso@romanso.com.