In 2022, Romanso rolls out the new LED Temporary Work Light .
High performance output, low profile RMS-H2203 led temporary work fixtures , offering 60W/100W/150W for choice.
High lumens can up to 120 lumen per watt, Long lifespan, superior energy efficiency up to 75%, quick install, plug-n-play instant operate, portable, durable temporary lighting.
It is ideal for a wide range of construction jobsite and maintenance facilitate with features designed to fit any application.
Today, we are happy to share this product here. The main features are as follows:
• Ultra-bright: 120lm/W.
• Come with 5-foot 18AWG cord and 120V plug.
• Built-in socket, can be linked one by one.
• Built-in on/off switch for easy operation.
• Suitable for dry and damp location.
• Portable hook, easy to carry and quick install.
• Overlay design, more flexible for different application.
• Ventilation air-flow heat sink design for best heat dissipation
• >50,000 hours lifespan, 5 years warranty.
• Operating temperature: -40℃ to 60℃.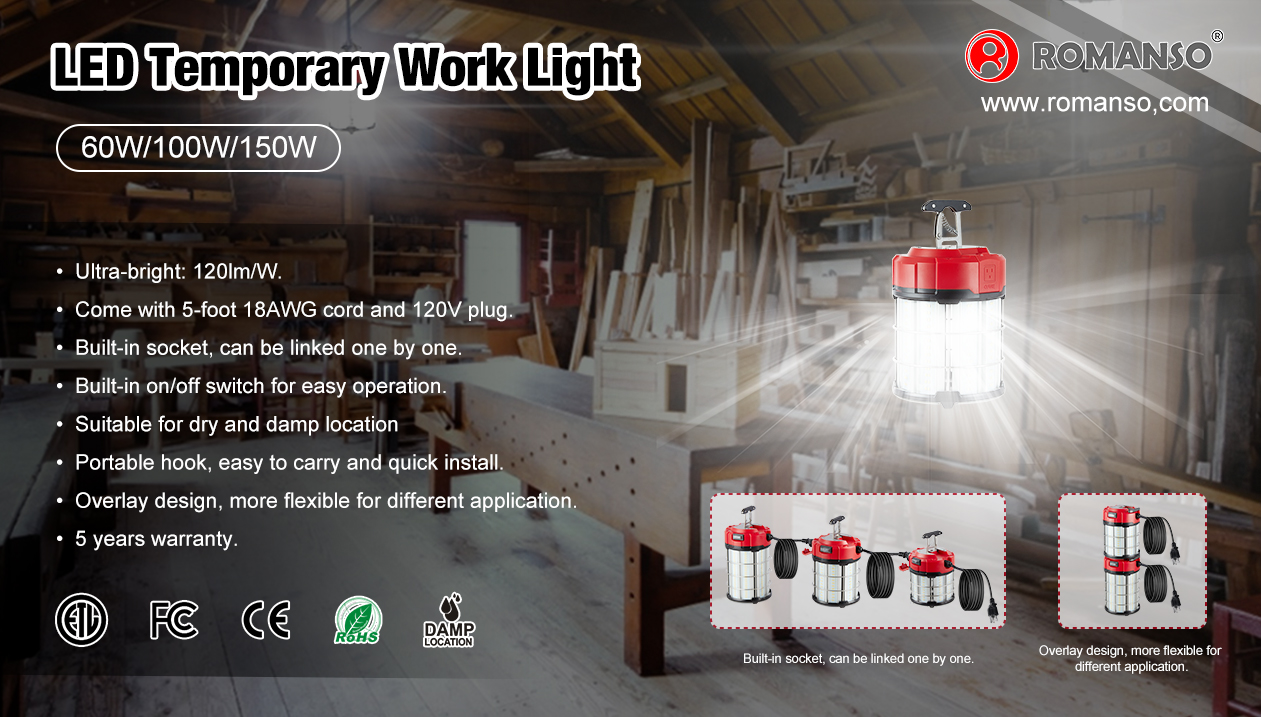 LED Work Light is appropriate for New Building Construction or Renovation. Maintenance or storage spaces in commercial or institutional facilitate. Short-term maintenance projects. Warehouses, factories, Exhibition halls and workshops. Highway toll stations and gas stations.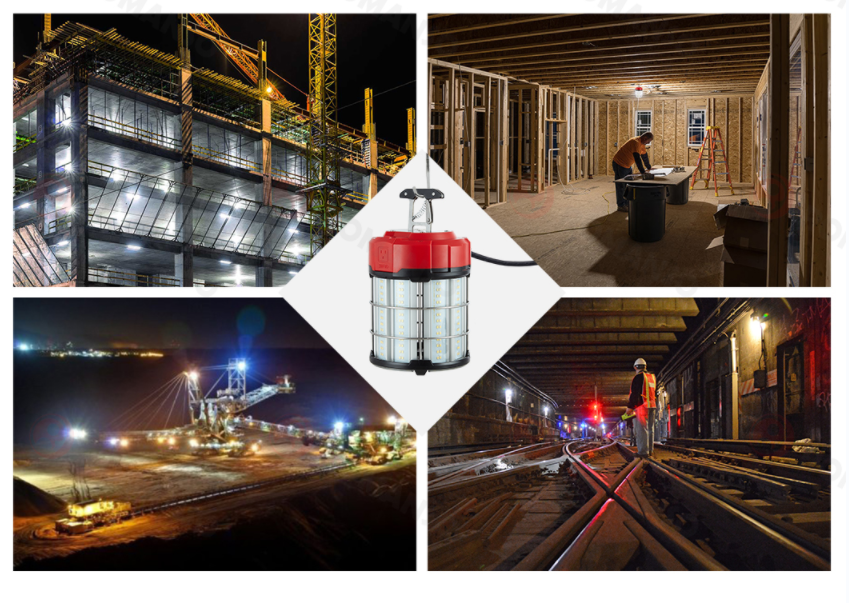 We will continuely launch new products to the market, please stay tuned for our news. If you want to know more, please feel free to contact us! romanso@romanso.com