The Notice of Romanso return to work
Chinese New Year Holiday in 2020 is a special period. During the period of COVID-19 epidemic, our company positively responsed the goverment's call,reducing staffs' gathering, caring for staff's health and safety, we extend the Chinese New Year Holiday.Currently, the COVID-19 transmission is effectively contained in China, we believe Chinese people will win the battle against COVID-19 soon.
Adhering to goverment's re-working requirements,we returned to work on 24th February.In order to make sure to provide high quality and service for customers, facing to urgency production task and the goverment's requirements of coordinating to the COVID-19 prevention and control, Our company has made full preparations for epidemic prevention,and we make sure that the mathod is effective. We strictly carry out anti epidemic measures such as temperature detection and plant disinfection. Meanwhile, we actively adjust production stations, do our best to improve the work effective. We insist on not disturb to prevention and control epidemic, at the same time, we do our best to deliver the goods to the customers in time.Thanks for your patience and understand.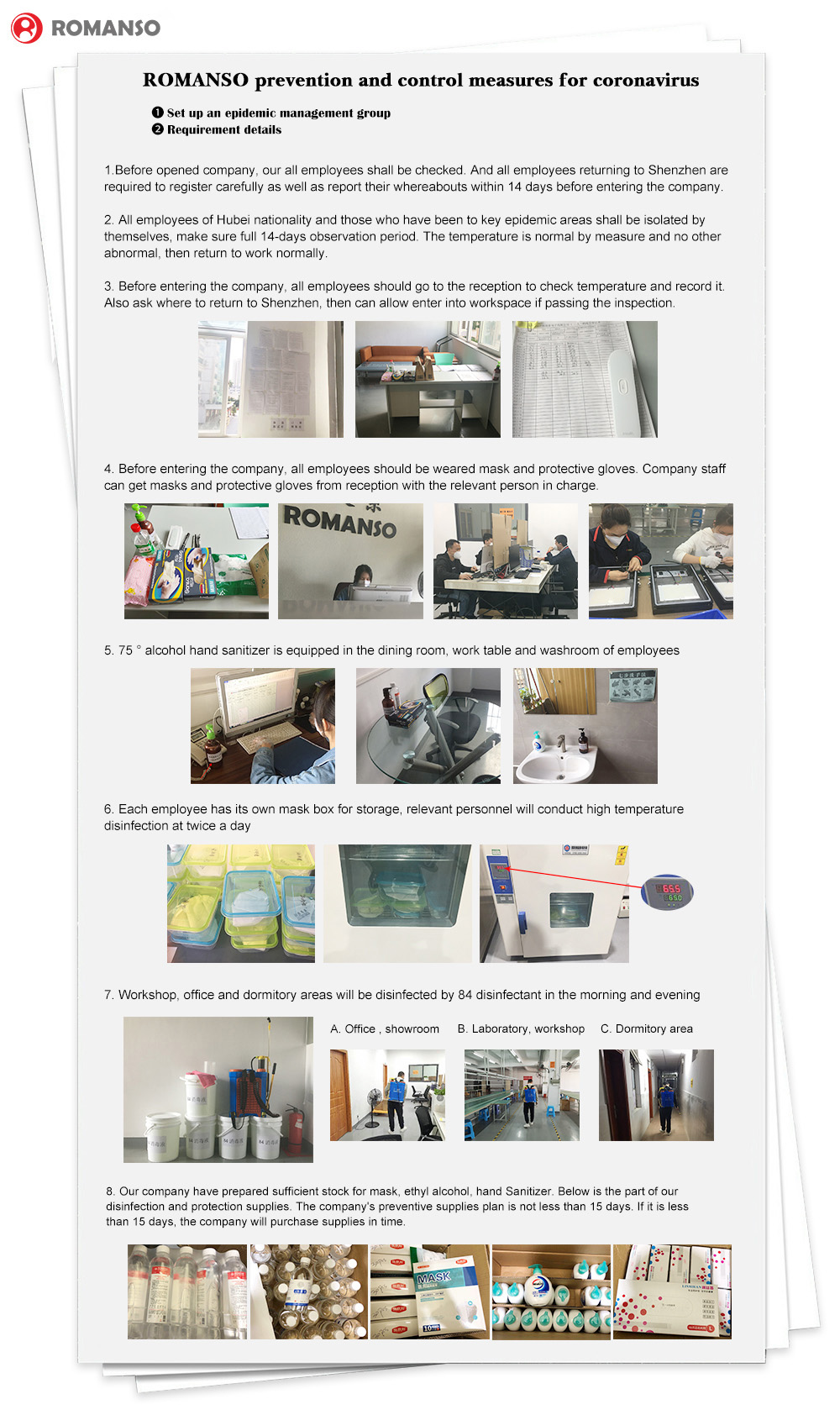 Thanks for your support and trust. We will keep hard working and creating, try our best to provide more and better products and service for customers!

If you have any orders' requirement, welcome to contact us romanso@romanso.com!