Romanso 13th Anniversary
As time sharply goes, Romanso is already founded 13 years.Thanks for all Romanso members who make progress and grow with Romanso together. Every year we will hold some activities to celebrate Romanso's anniversary. This year, we have a short trip to Qingyuan Guangdong to celebrate our 13th Anniversary.First activity, we attend Gulongxia Rafting which is international rafting race course and famous for its long length and high drop height.
We enjoy the rapids of flying boat,sharply drop sensation during drifting.Second activity, we attend go-kart which is largest scale,the most exciting and professional outdoor go-karts race track in Guangdong. Let us feel speed and passion. Finally, climbing mountian to see waterfall.Duirng the way, we can see multi-flower, grass, trees and creek to much close nature and get along with nature.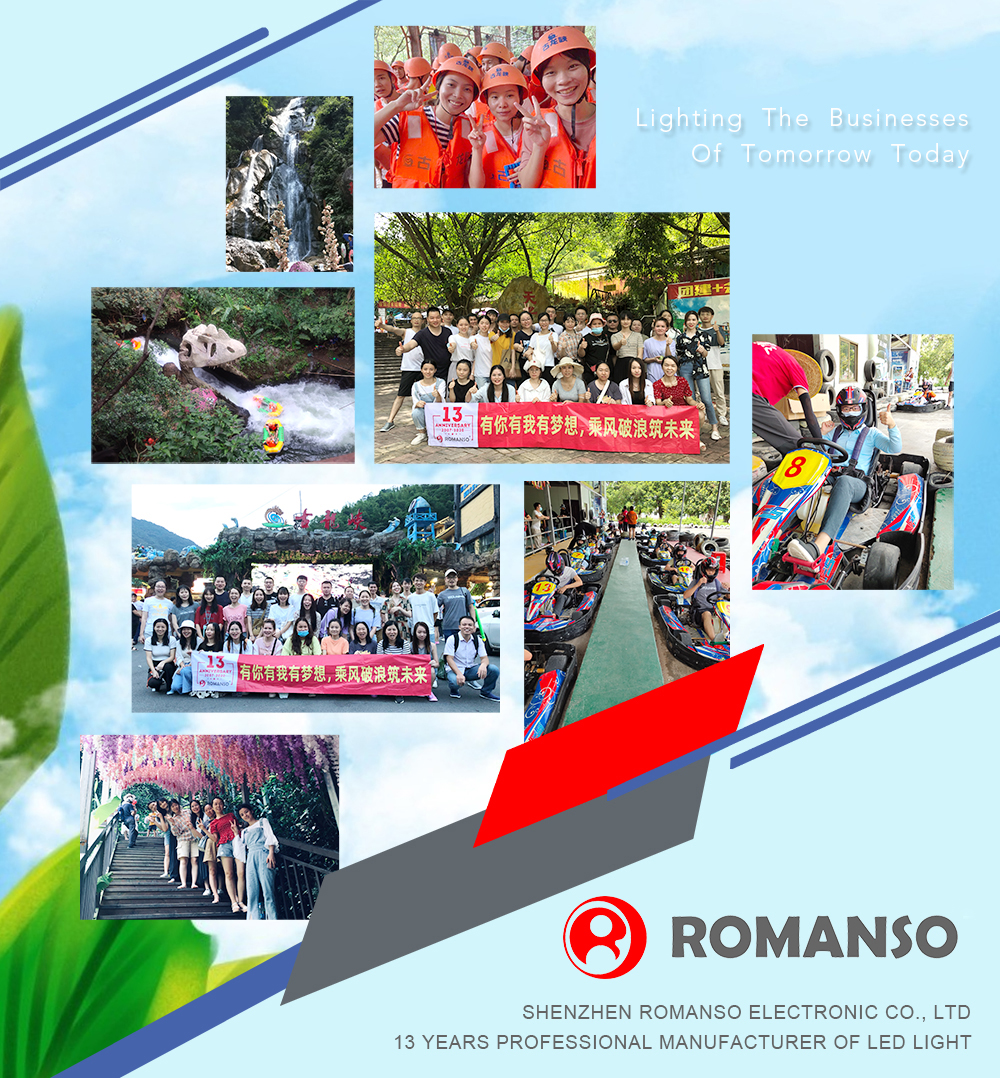 All of us enjoy this short trip and deeply comprehend rafting spirit.In the race track, we cooperate together to blance the boat.In a way, we also need to cooperate toghter with passion to do our job better and service our clients. Same as Romanso slogan: Lighting the Businesses of Tomorrow Today. Hope all of our members are good health and doing well, Wish Romanso is much more prosperous in the future.We also many apprecited all of our clients who trust and support us,keep developing with us together. Romanso alway focus on high quality products and wonderful service to all our kind clients.